Mohamad Ali El Husseini presents a working paper entitled Religious leaders and their role in achieving world peace
The Secretary General of the Arab Islamic Council, Mohamad Ali El Husseini, presented a working paper in which he participated in the Abu Dhabi Peace Forum in its ninth session, "Globalization of War and the Globalization of Peace." The paper was entitled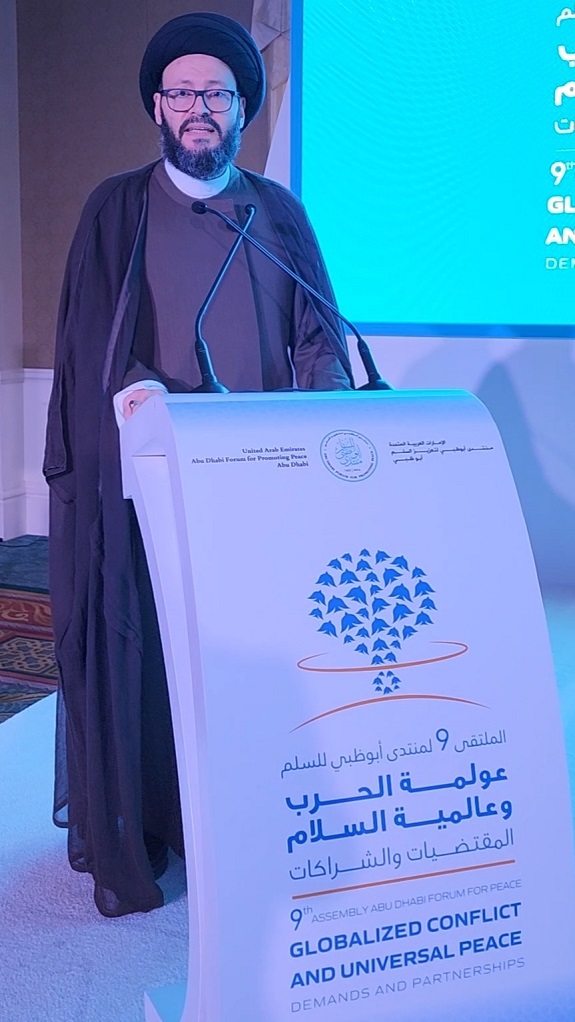 :
"Religious leaders and their role in achieving world peace," in which he referred to the sensitive and important role that scholars play in achieving peace or fueling conflicts, especially since the Messenger of God (PBUH) warned in his speech on the importance of scholars and their impact, whether positive or negative, on society by saying: There are two types of people: if they are righteous, the people are righteous, and if they are corrupt, the people are corrupt: the scholars and the rulers."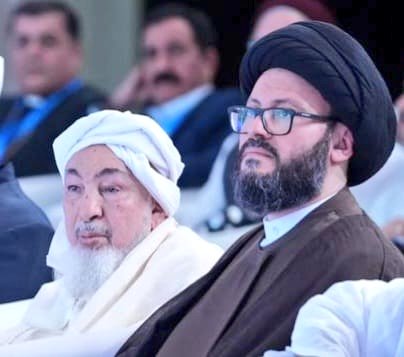 El Husseini stressed the essential role that scholars play in positively affecting individuals and societies, and at the top of their tasks is to work to maintain peace and promote the values ​​of coexistence and tolerance, and to determine what they can do, especially in the face of hotbeds of tension and battlefields in various regions of the world, and the extent of their ability to work to promote love and tranquility. Humankind, in light of the security concerns and challenges that have become a threat to the security and tranquility of human societies, pointing to the possibility and necessity of religious leaders' intervention with their wisdom to contribute to achieving avenues of dialogue and solidarity among peoples, strengthening factors of stability and establishing peace through openness and awareness of religious, spiritual and humanitarian commonalities between different religions. and societies.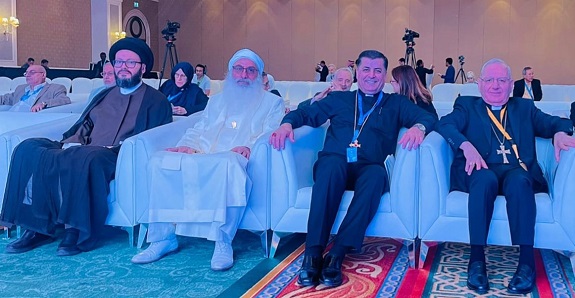 El Husseini presented a proposal as a roadmap to achieve the objectives of the forum and to activate the role of scholars and religious leaders in establishing community coexistence and world peace through:
- Establishing a body that brings together the most important religious leaders whose mission is to communicate and agree on commitment to acquaintance, dialogue and joint action between religious leaders.
- The commission works on renewing and purifying religious discourse, promoting the values ​​of tolerance and spreading the approach of moderation and openness to the other.
- The commission emphasizes the rejection of hate speech and the prohibition of incitement to violence and its criminalization through all laws.
- Criminalization of contemporary wars through religious laws and texts; As it constitutes a tool for killing people and sabotaging the country, in accordance with the Almighty's saying: "Do not seek corruption on earth, for God does not like corrupters